Avoir ses règles, ses ragnagnas, voir débarquer les anglais, les menstrues, ce tabou, cette honte, cette infamie.
Hippocrate les décrivait comme nocives, Pline l'Ancien comme malfaisantes. Elles font tourner la mayonnaise, tuent les abeilles, rendent aigre le vin, mais pire que tout, rendent les femmes impures. La Bible le dit, une femme est impure lorsque elle a ces règles et tout ce qu'elle touche en devient de même. Le Coran tient un discoure similaire sur le sujet.
La honte qui est attaché aux menstruations est ancienne et immense. Elle s'inscrit en nous, circule dans notre sang.
Honte mensuelle. Infâme coulée de sang. Grand tabou marqué d'un seau rouge.
Si j'ai fais ce travail sur mes règles, ce n'est non pas pour choquer ou rendre mal à l'aise qui que ce soit, mais pour essayer d'enlever cette honte, lever ce tabou et offrir un espace de réflexion et de discussion. Car bien qu'aujourd'hui la connotation maléfique a, plus au moins, disparue, reste dans l'inconscient collectif, cette pensée d'impureté, un malaise face à elles, un dégout en fin de bouche.
Mais qu'est-ce qu'en faite, les menstruations ? Des crampes parfois, des maux de tête aussi, des humeurs, joyeuses ou orageuses, cela dépend des personnes, une fin de cycle, le début d'un autre, aussi naturel que la pousse de cheveux, que la naissance d'un être humain, mais c'est essentiellement, du sang. Et voici le mien. Je n'ai plus honte.
to have your periods, the rag, that time of the month. menstruation: this taboo, this shame, this infamy.
Hippocrates describes it as noisome; Plinty the ancient as evil. it makes mayonnaise turn, it kills the bees, make the wine goes sour, and worst of all, women becomes impure during that time of the month.
according to the Bible a woman becomes impure when she is on her period, and so does what she touches. the Koran has a similar speech.
the shame that is attached to menstruation is old and great. It is written within us, it circulates in our blood.
monthly shame. horrid blood stream. a great taboo sealed with a red mark.
if I did this work, it is not to shock or to make anyone uncomfortable, but to try to take away this shame, remove the taboo and give a space of reflection and discussion. even if in today's society the evil connotation is more or less gone, it lives in our collective subconscious. this thought of impurity, uneasiness, a disgust at the end of the mouth, still persist.
but in the end, what is menstruation ? cramps sometimes, headaches, mood swings. every symptom will depend on the person.
the end of a cycle, the beginning of a new one. natural as hair growth, as a human birth. in its essence, it is blood.
here is mine. i'm not ashamed anymore.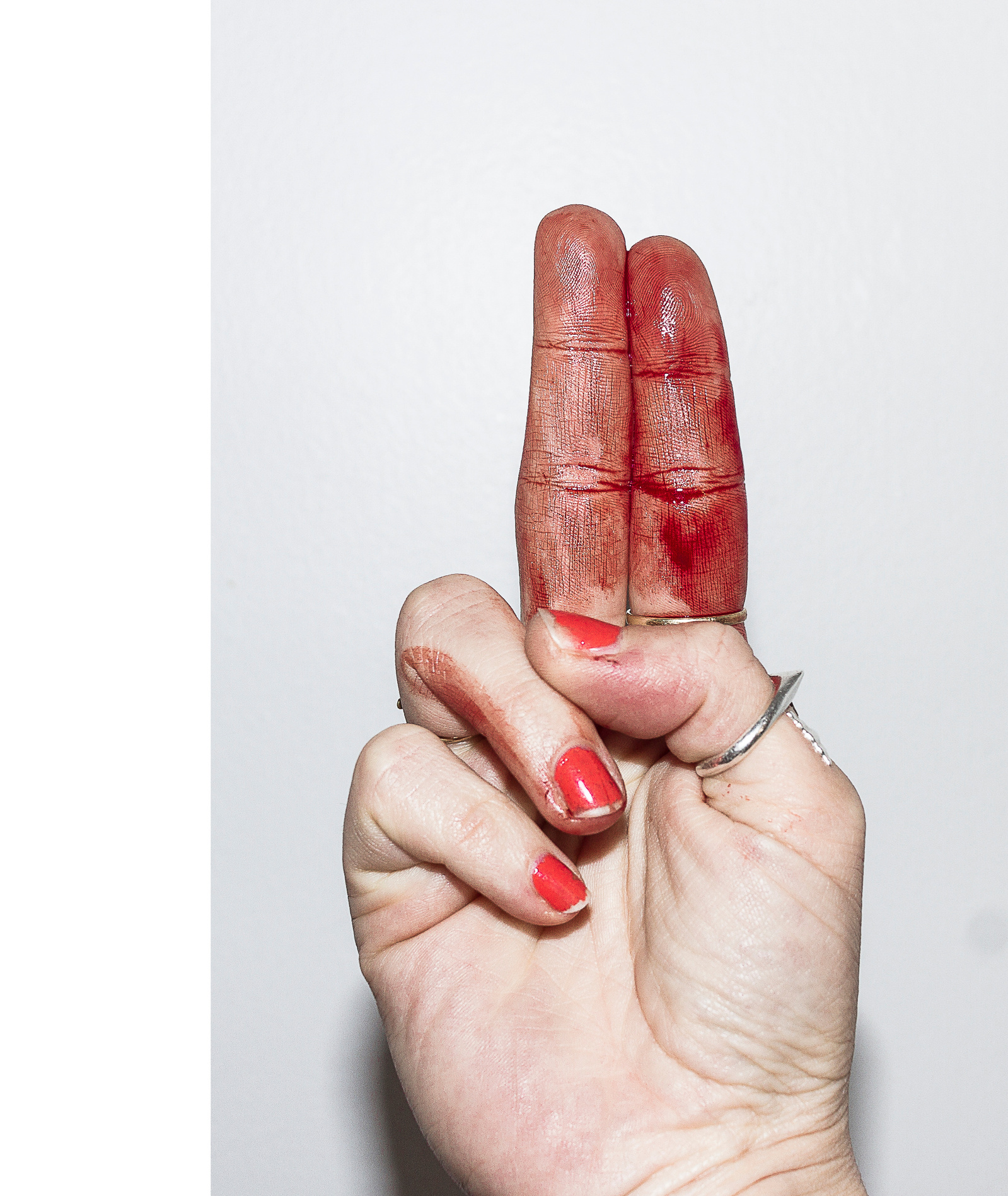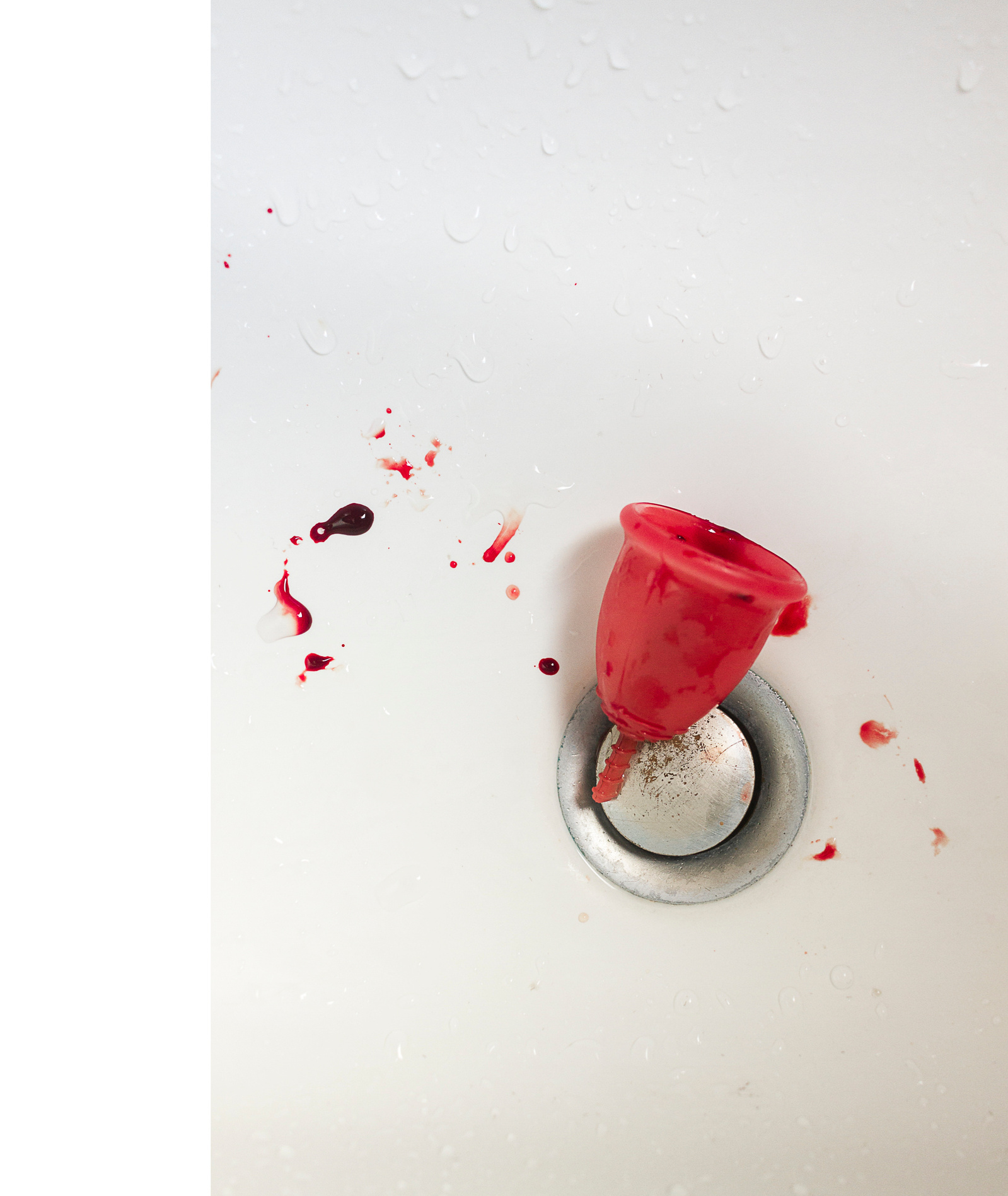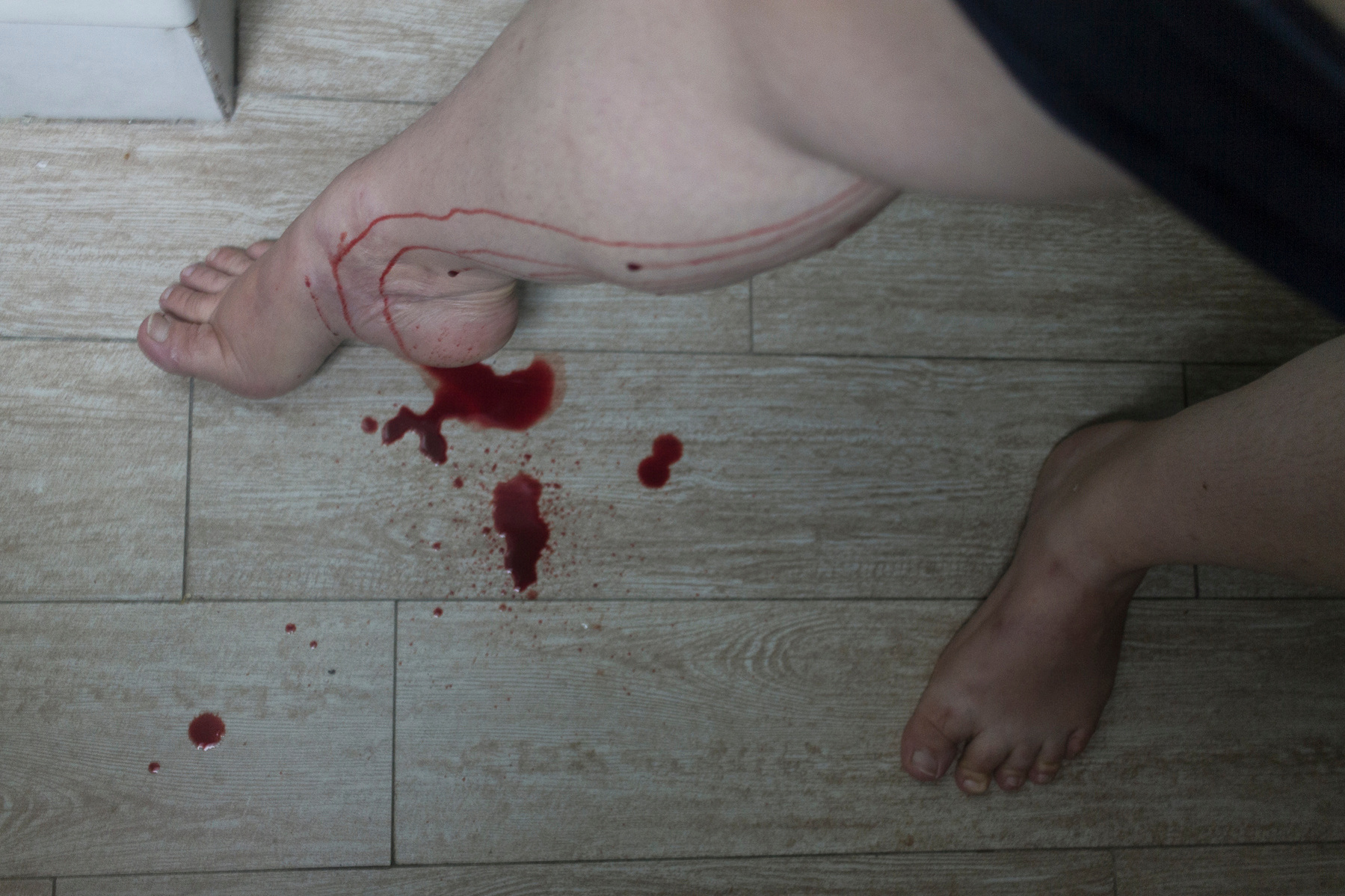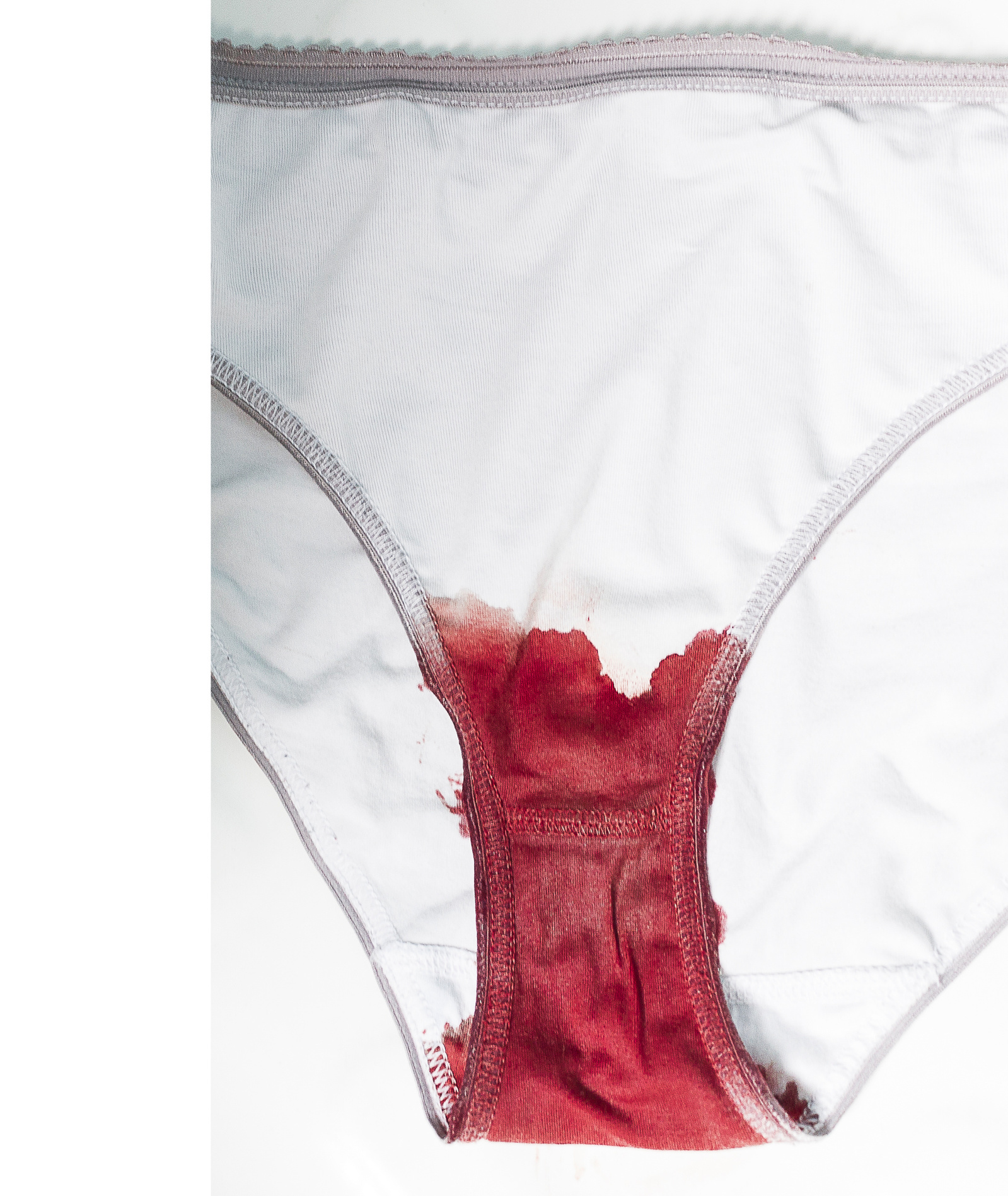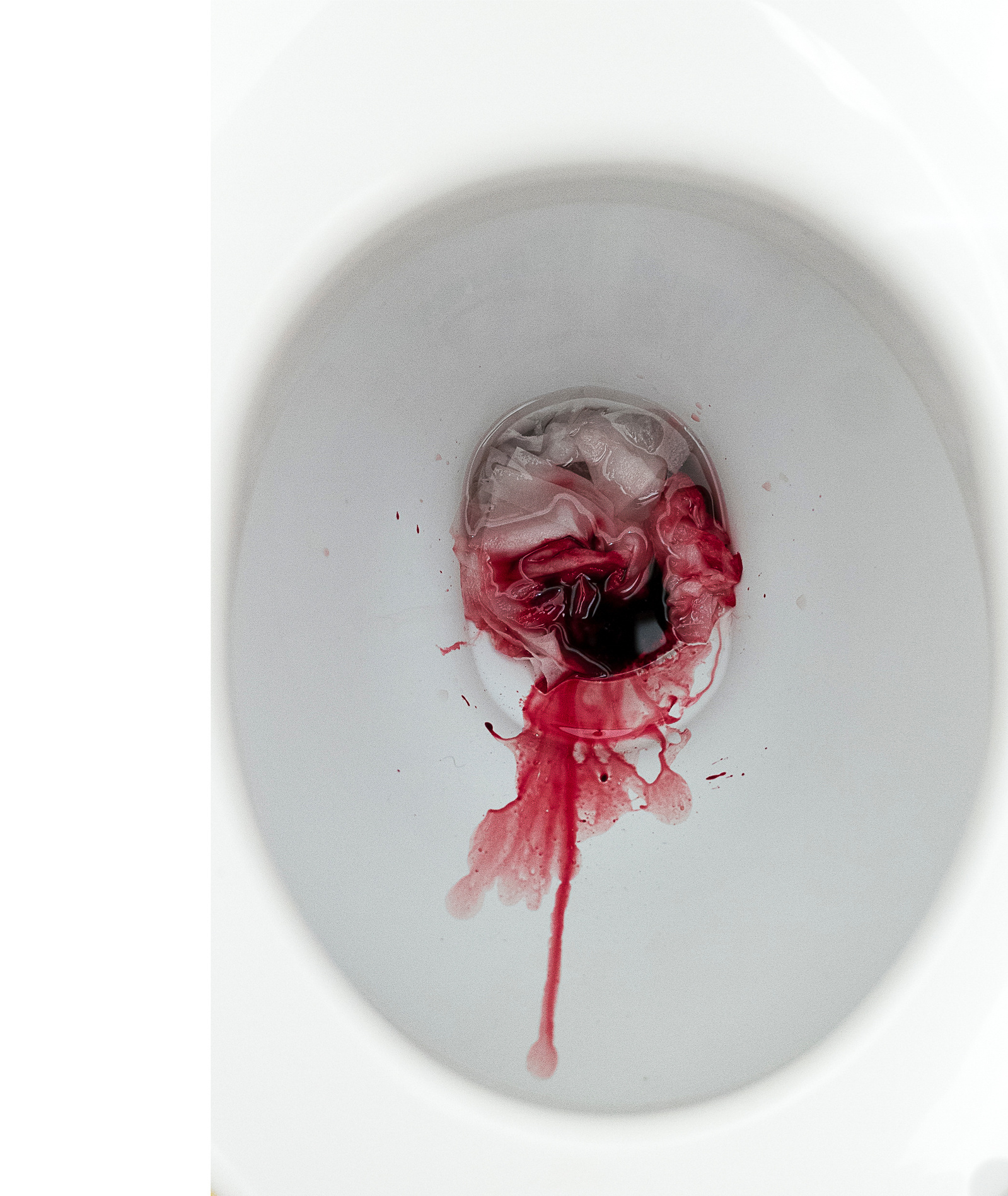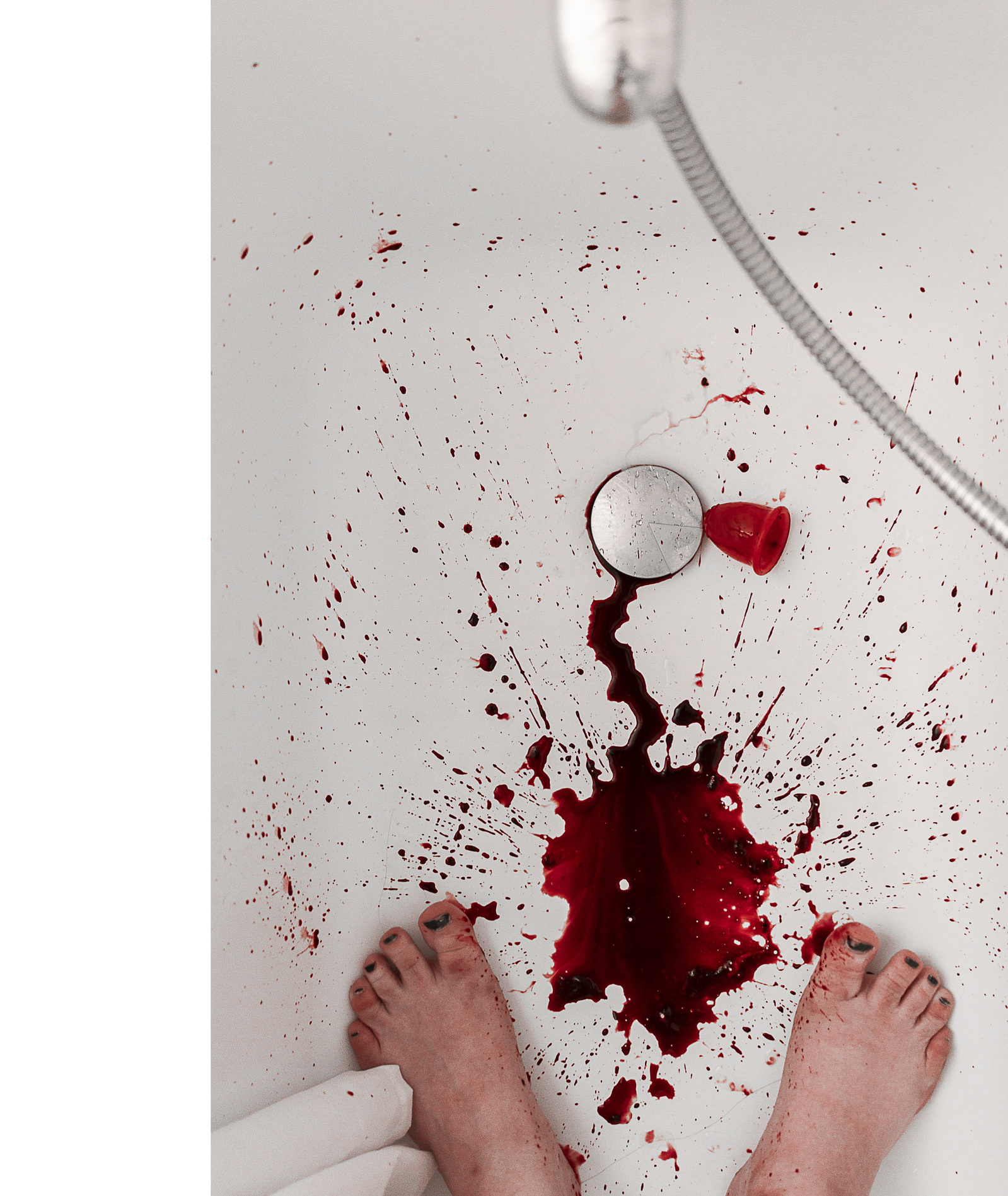 don't be surprised, this body of work have been made with my own menstruel blood.
-----
ne soyez pas surpris•e, cette série a été faite avec mon propre sang menstruel.